//WONDERLAND/

W-Hotel /
Art direction, branding & digital design.
// FUTURE-RISING_WONDERLAND /


MIX-CLOUD / W-HOTEL
I was asked to create a series of posters/ads to promote: http://futurerisingnow.com/

In 2017
W Hotels

and

Mixcloud

launched

Future Rising

a platform championing the creative leaders of tomorrow across the artistic sphere – from musicians and DJs, to visuals artists and film directors, to creative entrepreneurs and innovators. Touring across Europe and the Middle East bringing together some of the most exciting up and coming musicians, artists and collectives.



6 CITIES. 6 TALKS. 6 PARTIES.

Role/Skills:
Art direction
Design
Branding & visual identity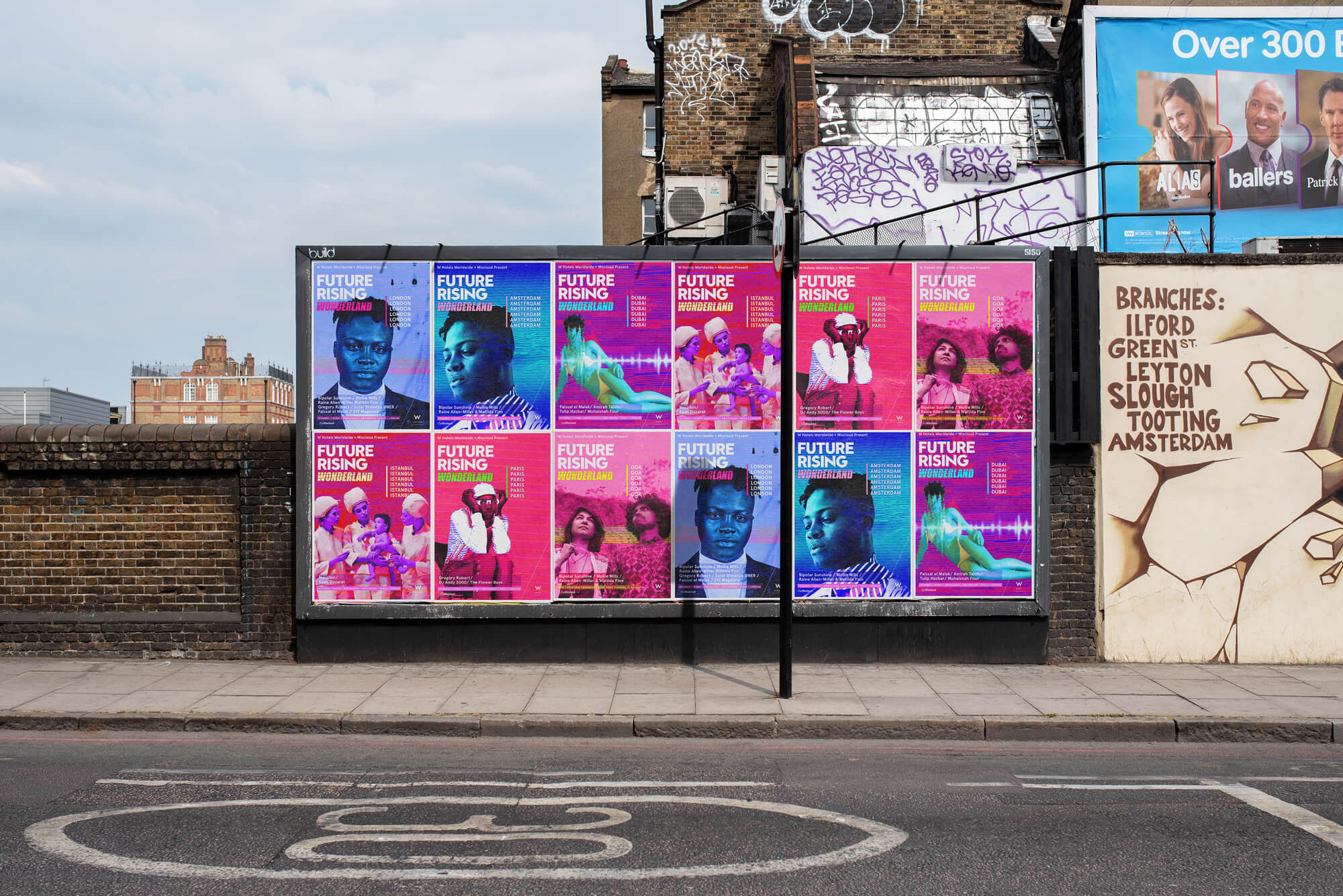 // Design /
Given complete freedom to do whatever, I decided to make use of all the times programs on my iMac crashed and I managed to screen grab the results. The background textures are authentic, tantrum inducing, crashes / glitches. I used bright, bold & complimentary colours, cut out ALOT with the pen tool & created several photoshop actions, hiding lower resolution headshots behind tactfully placed glitches, this project was about making something from nothing, crashes into assets.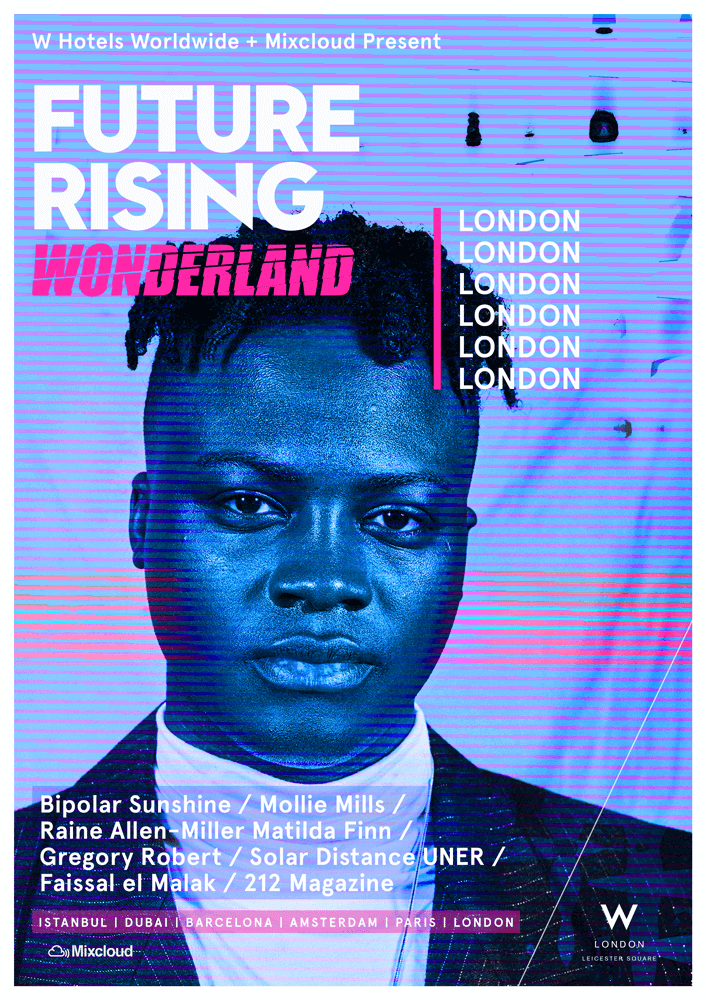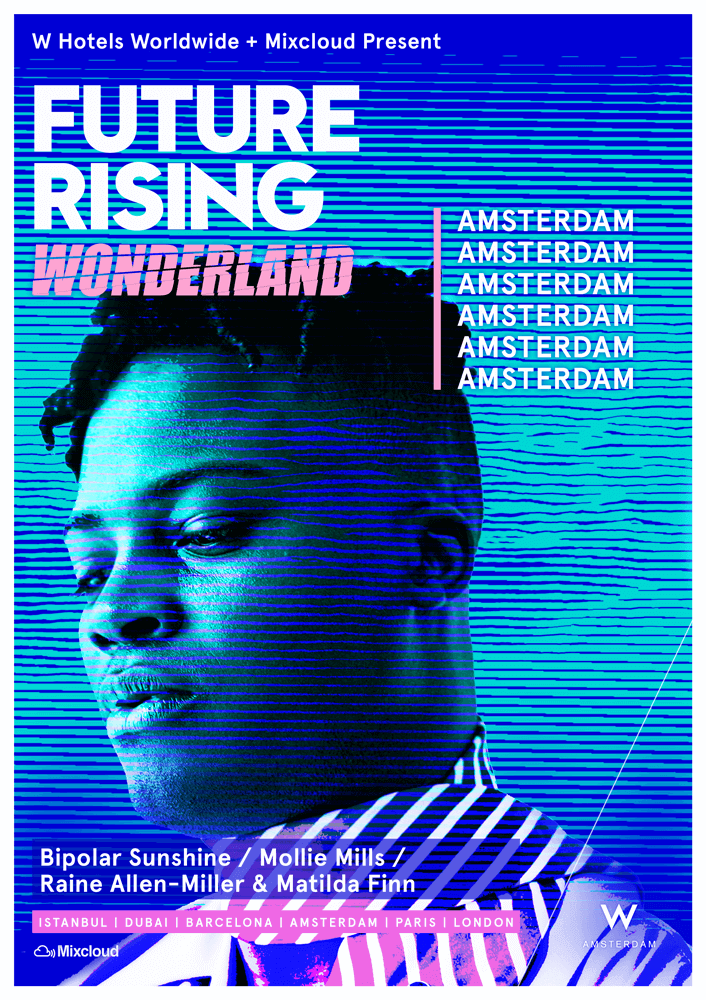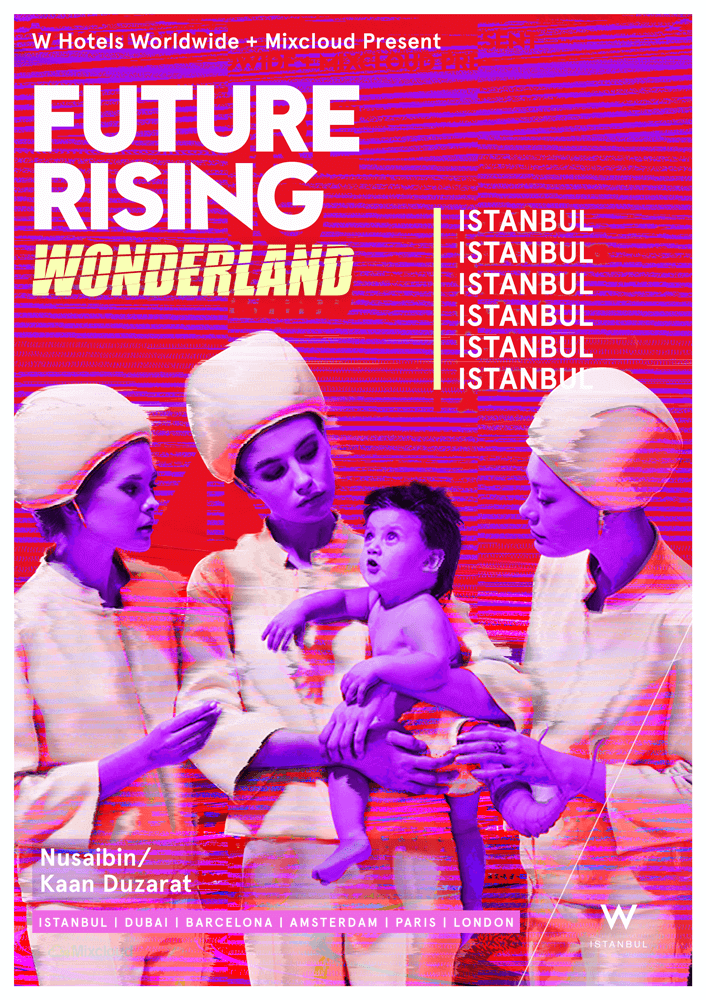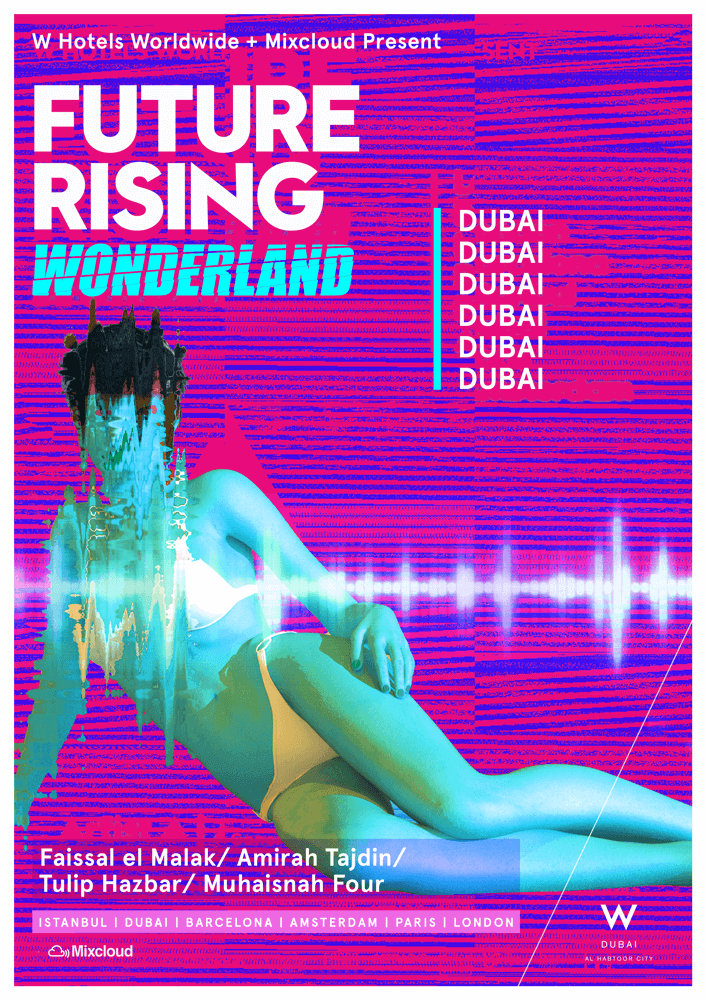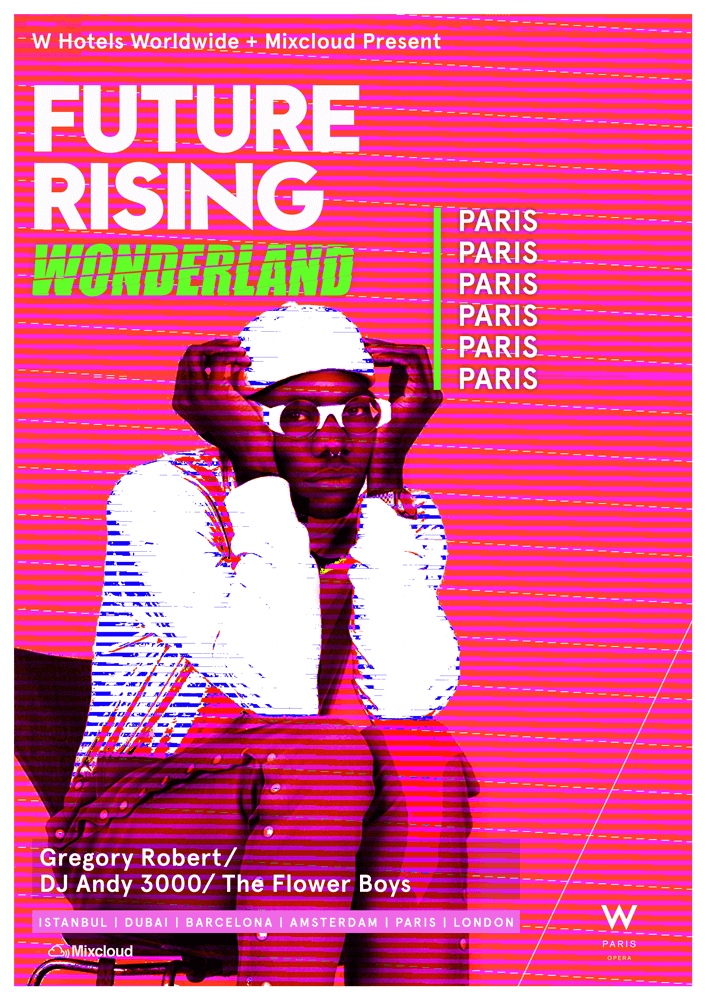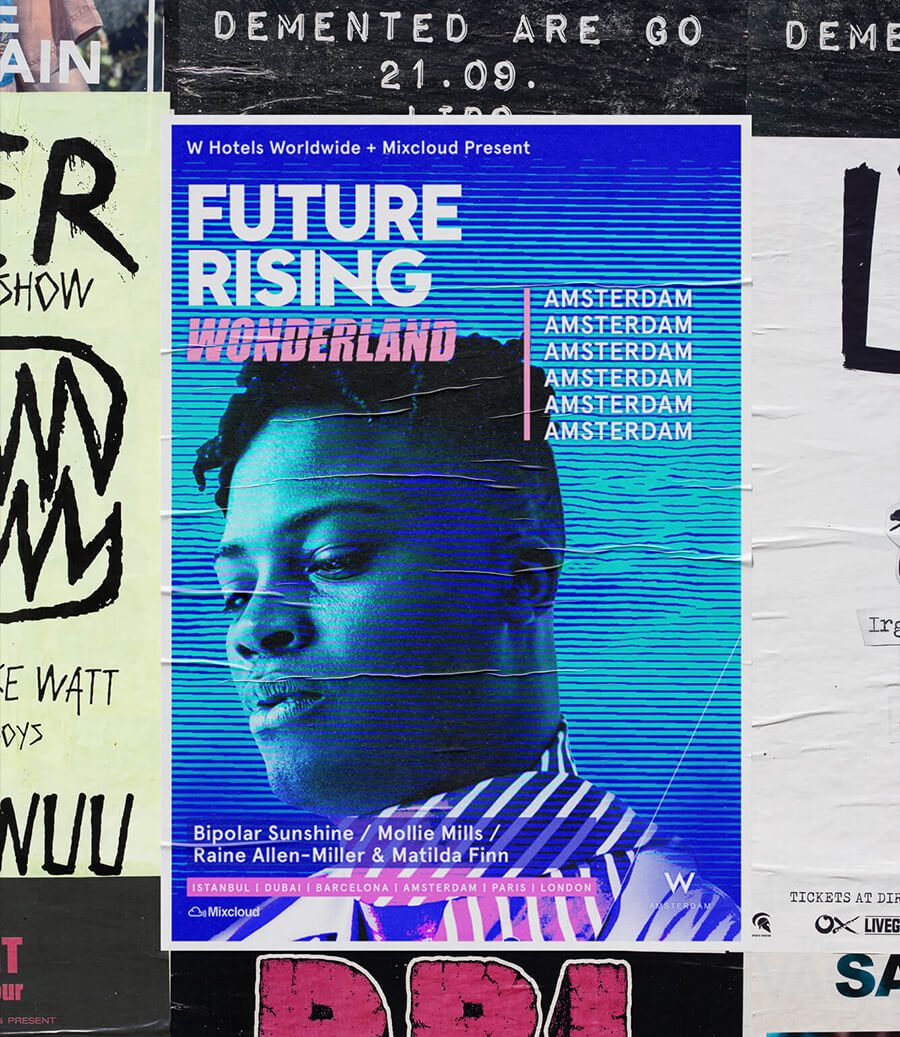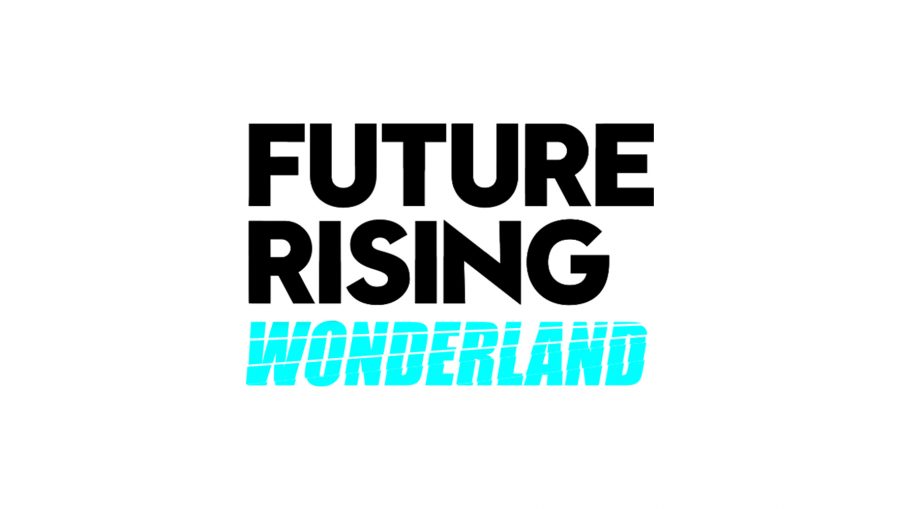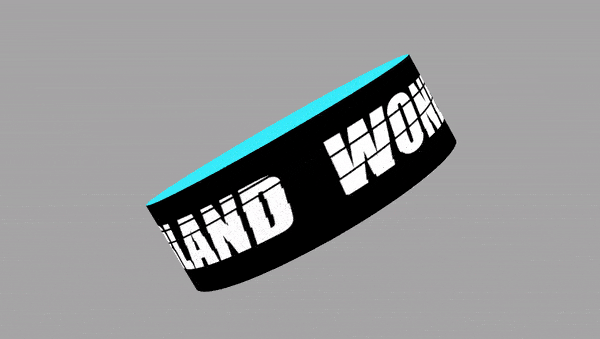 // Original concept /
My original concept was a 'digital wonderland' what would of Alice seen if wonderland was down a digital rabbit's hole.

Using organic material; flowers, fungi, sea enemas & bacteria & merging them with digital effects and 3D.