Waste Wars™ is a a turn-based card game between two opponents, using constructed decks of 8 cards. Players use their limited mana to play abilities or summon minions to attack the opponent, with the goal of destroying the opponent's base/spaceship.

You destroy the base by using your cards to attack either your opponent's base and/or their cards. To achieve a fast paced game, all cards can be played rightaway. Your deck consists of 4 hero cards (wasters) and 4 weapons (which you choose before you start your game).

Role/Skills:
Art direction
UX / UI
Game design
illustration
Branding
Web design

Studio:
waste-creative.com
The internet is no longer a safe Space..
It's very Mad Max but in space and with a nicer colour palette.

Inspired by dark synth, pixel art & the 1980's. Waste Wars™ makes light of pop culture & internet memes. I wanted to get as many references in as possible to show how it could be adapted to different projects, should it of been picked up by a client.

Although this project was never built, I decided to continue the concept post Waste. Creating a poster, a retro computer game & cards.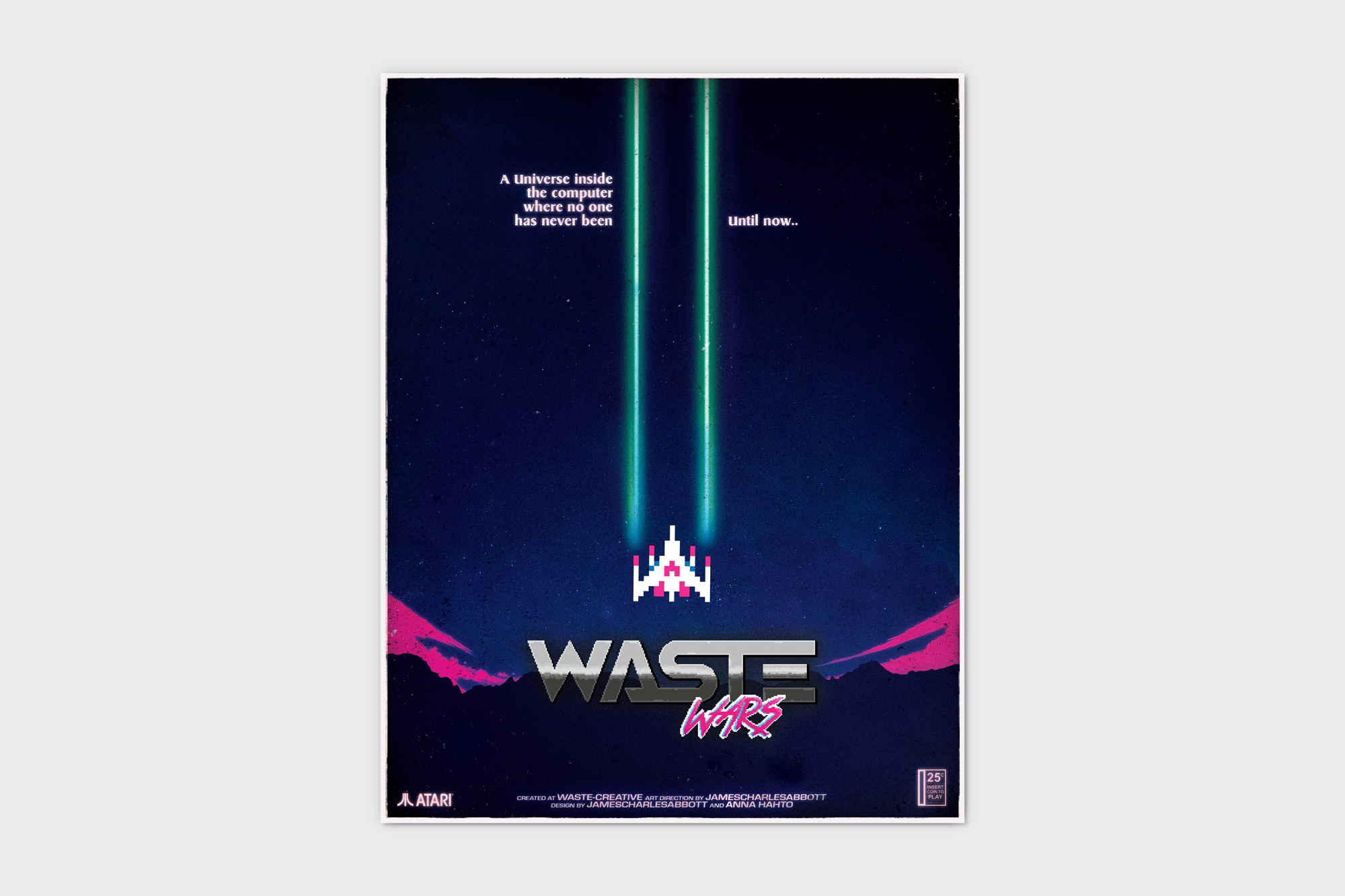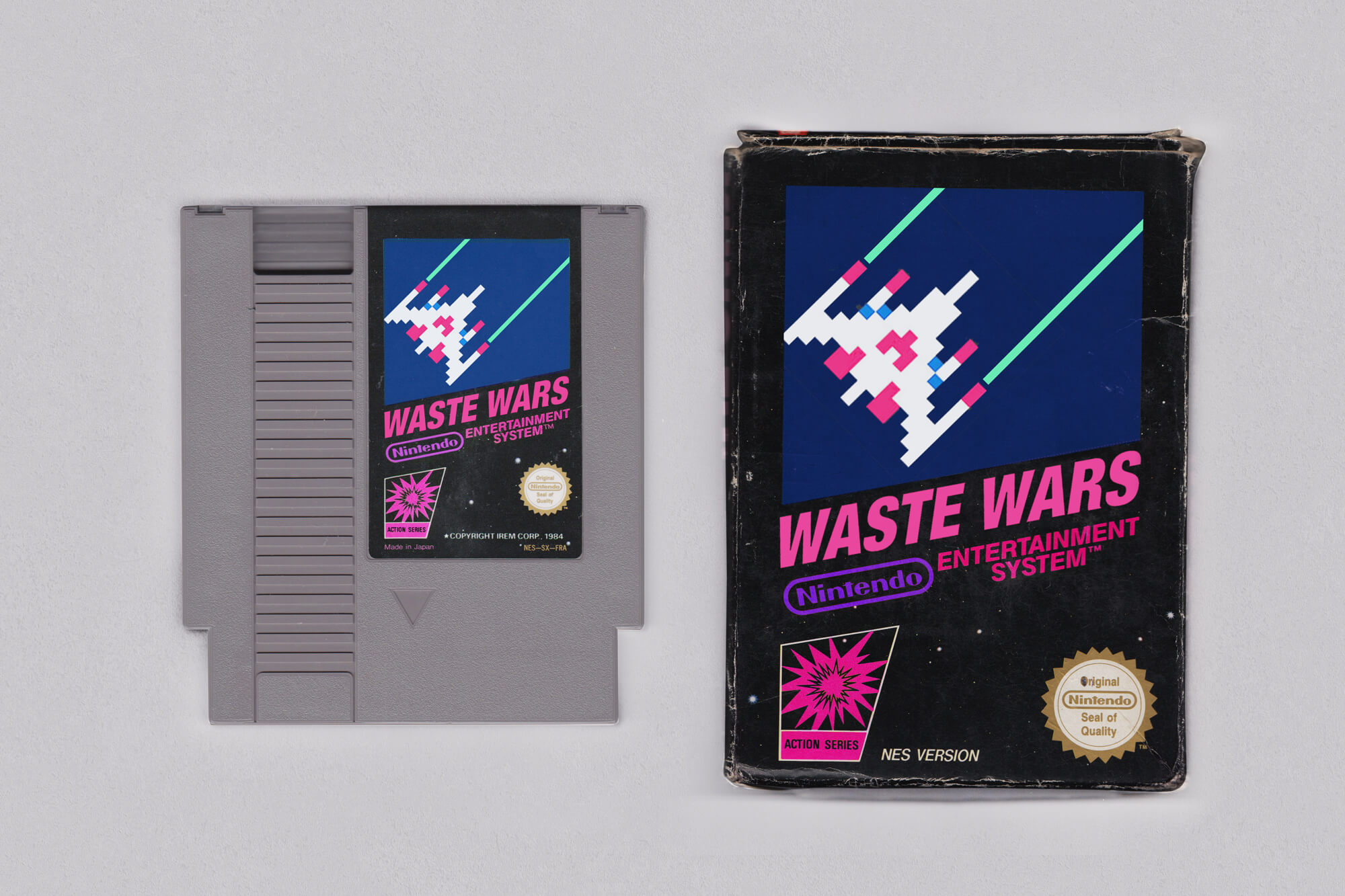 // Gameplay /
Waste Wars™ is a fully responsive web-browser game.
Begin by creating your commander name here;
To save on loading time I had to only create two backgrounds (green for Waste blue for weapons) and have the characters, stats overlay. If I was to adapt this to print each card wouId completely unqiue.

To create a fairer game had to balance the cards: If a card has a special ability it tends to cost more or have a lower health.

HERO CARDS:
There are three different hero cards:

till-i-die

this card needs to be destroyed before you can attack your opponents base


did-u-just-hit-me

these cards answer to an attack immediately


just your average card

no special ability

Each Hero card was, lovingly, based on a person from the studio.


WEAPON CARDS:
The weapon cards are based on the internet/meme culture.

Some of my favs:
Fart: only effects cards right next to/in close proximity to.
Banana: Slip and miss a go
YOLO: You only loot once, steal all your opponents mana/elixir